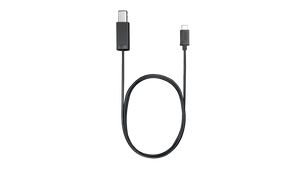 20XX
USB-C to Gamecube Cable
Sale price Price $19.99 Regular price $0.00
Replacement/Extra official USB-C to Gamecube cable for the B0XX.
This cable is only intended to connect a B0XX to a Gamecube console, Wii console, or Wii U adapter. We are not liable for any damages that may occur should this cable be misused.
USB-C to Gamecube cables are in stock and ship immediately.